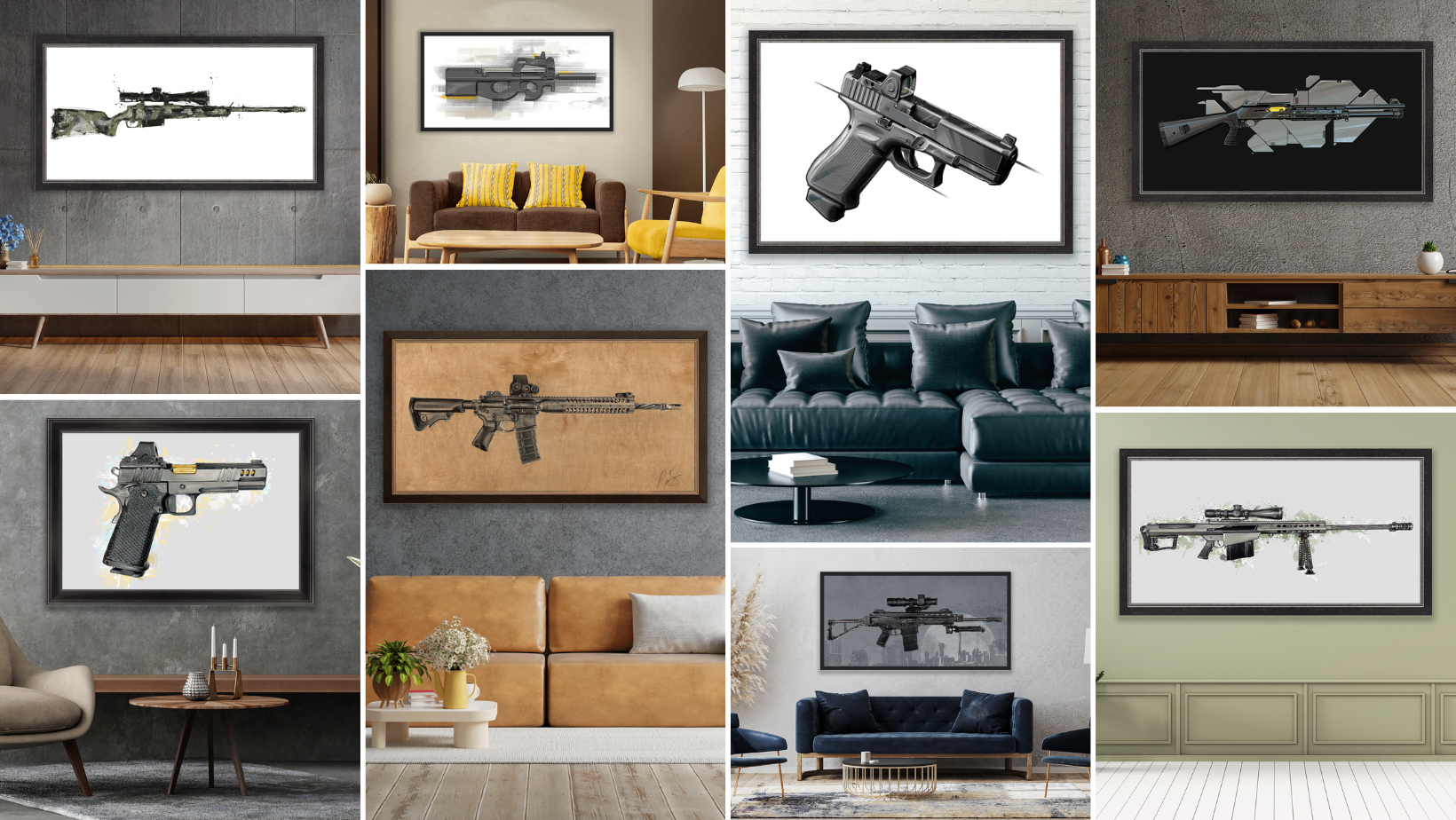 The accessory you didn't know you needed!
Accessorize your Home/Office
Where Fine Art & The 2nd Amendment Meet!
As firearm enthusiasts ourselves, we understand the deep desire to showcase the craftsmanship, beauty and enthusiasm we have for our guns. That being said, it is often not practical or safe to display actual firearms in our homes or office. This is why we set out to create a special collection of curated high-end firearm art.
Our custom art is not only a stunning display of the firearms we love, but you'll soon find these displays quickly spark meaningful conversations about hobbies, personal memories, history, politics, and much more. Firearms represent so much more than just a defensive tool or hobby – they represent a way of life, ideals, theories and freedoms that have been fought for and continually need to be protected. Our art celebrates the 2nd amendment and the way of life it represents. Our hope in sharing this unique collection, is that you feel the attentive care that has gone into the creation of each individual work of art.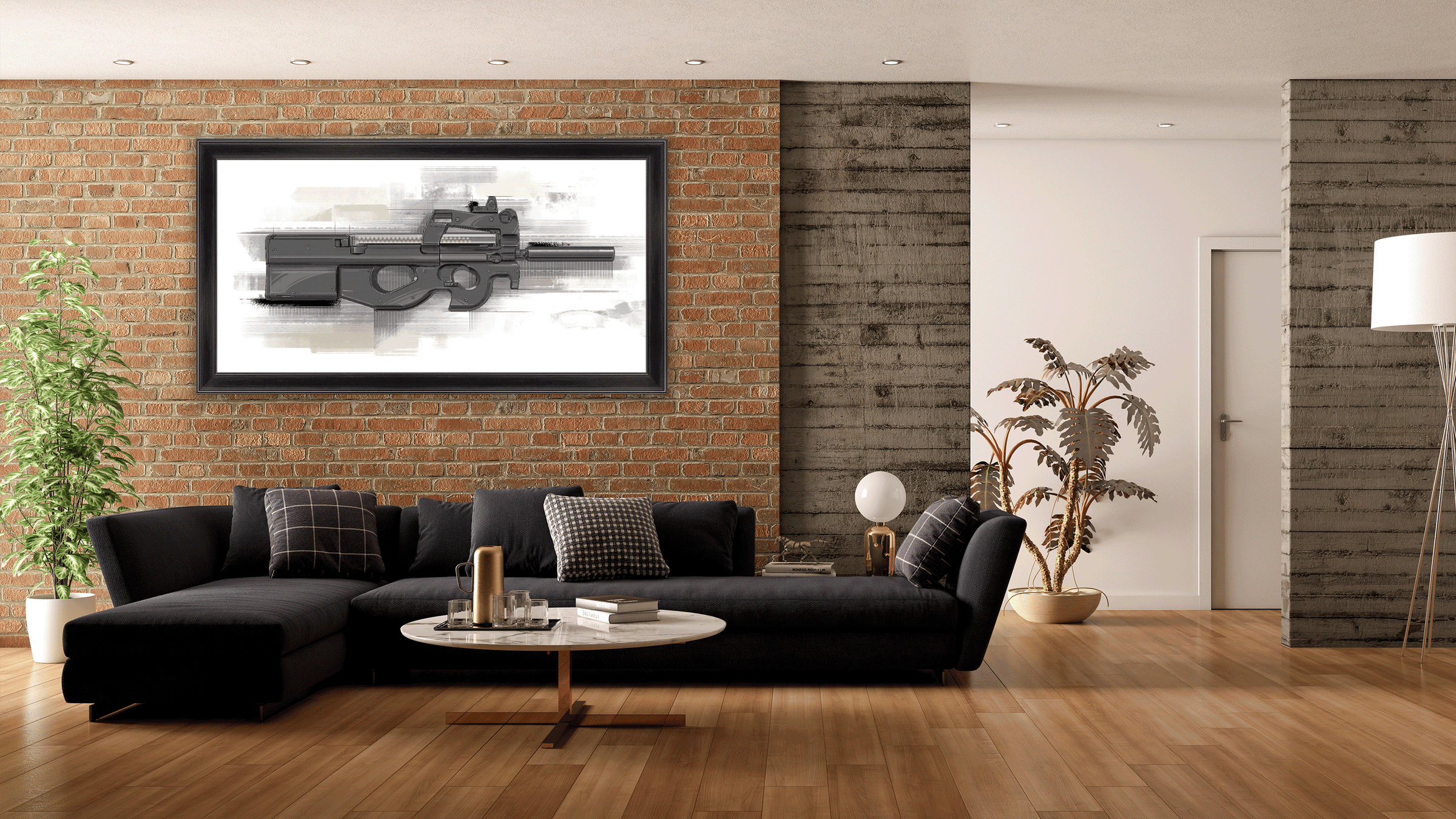 Wall Art
Make A Statement In Any Room
Discover Our Exquisite Collection of One-of-a-Kind Artistic Masterpieces!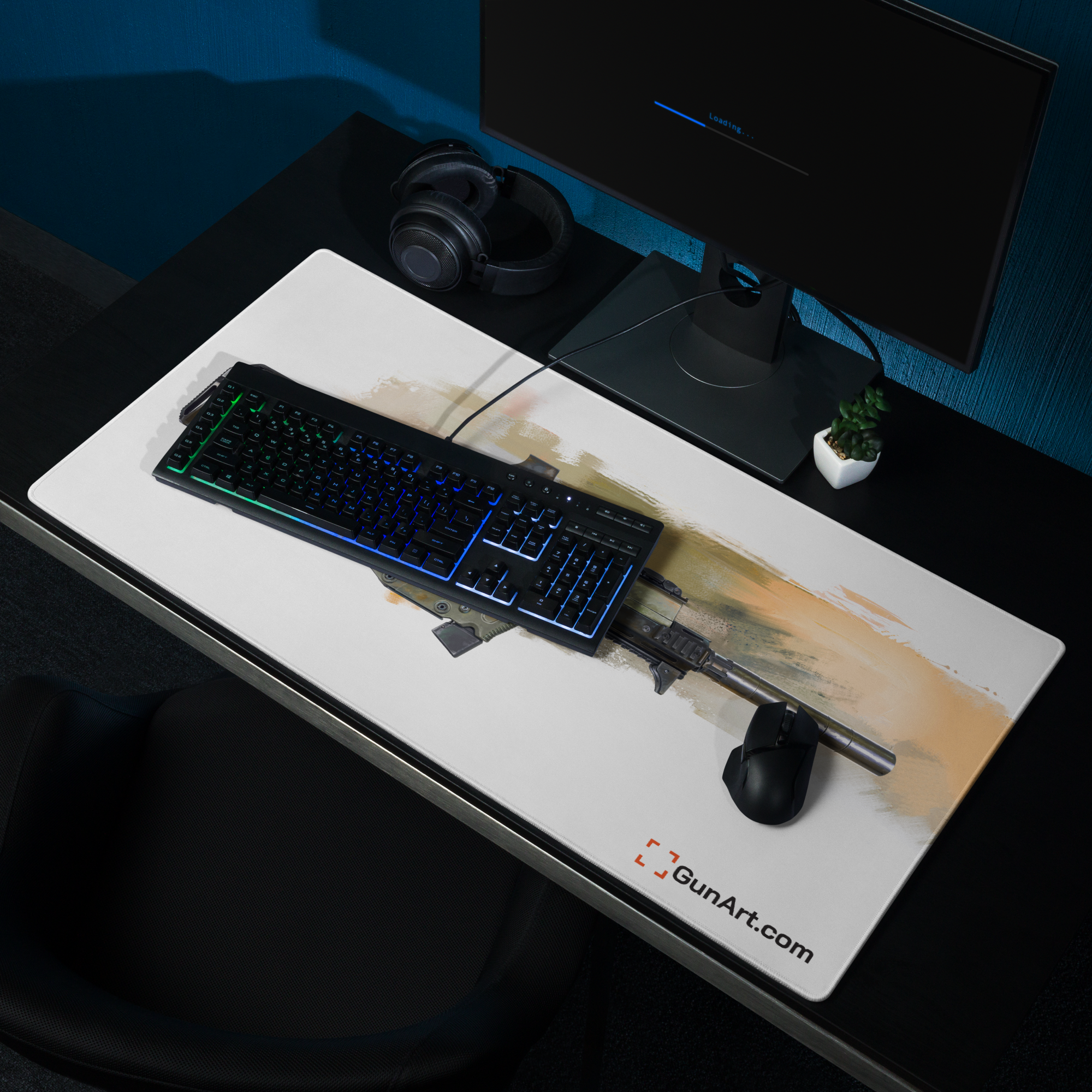 Gun Mats / Desk Pads
Elevate Your Workstation
Where Functionality Meets Striking Gun Artistry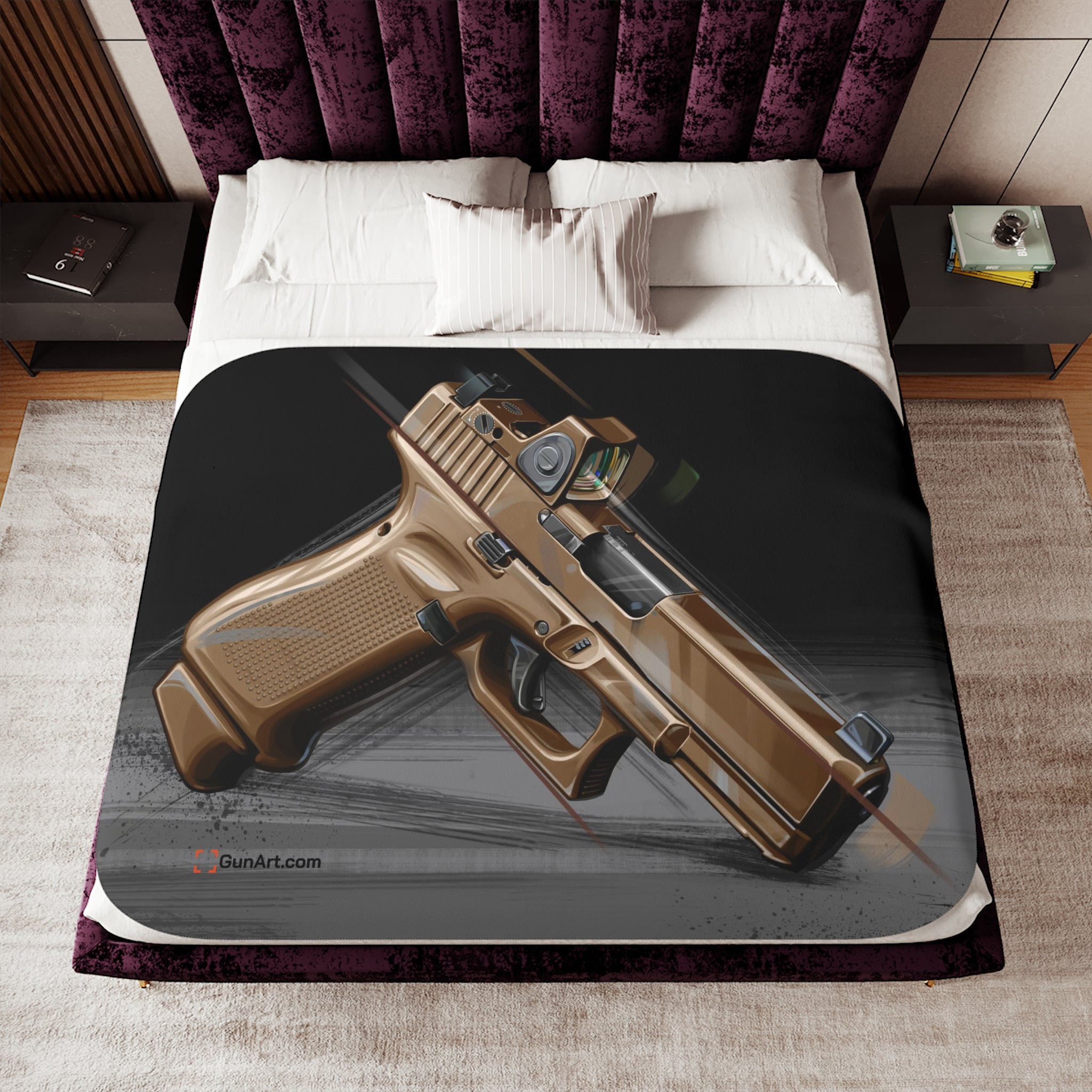 Blankets
Artistry Meets Comfort
Shop Our Premium Blankets With The Perfect Blend of Art and Comfort!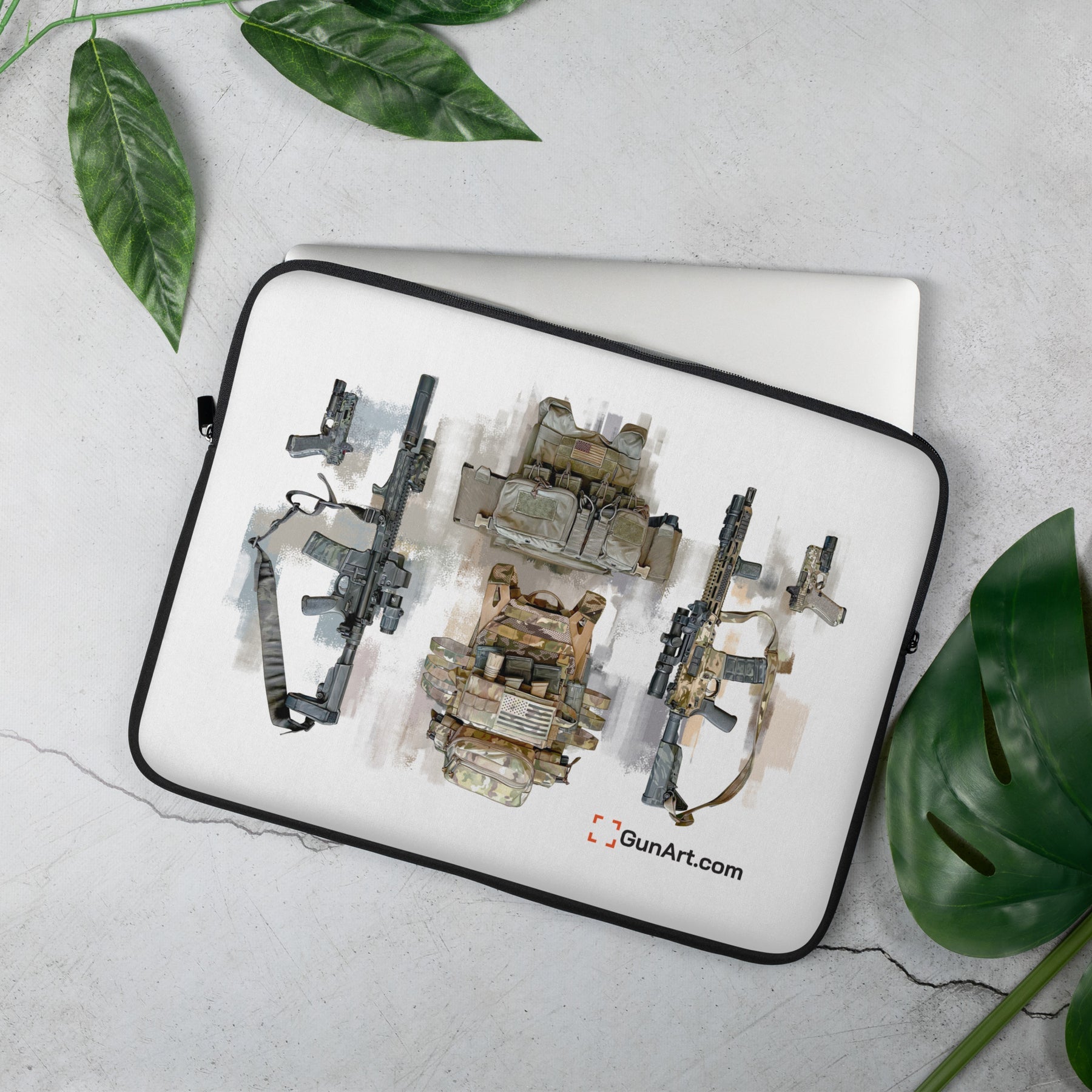 Laptop Sleeves
Protect Your Tech in Style
Experience the Perfect Fusion of Functionality and Personalization with Our Custom Laptop Sleeve Case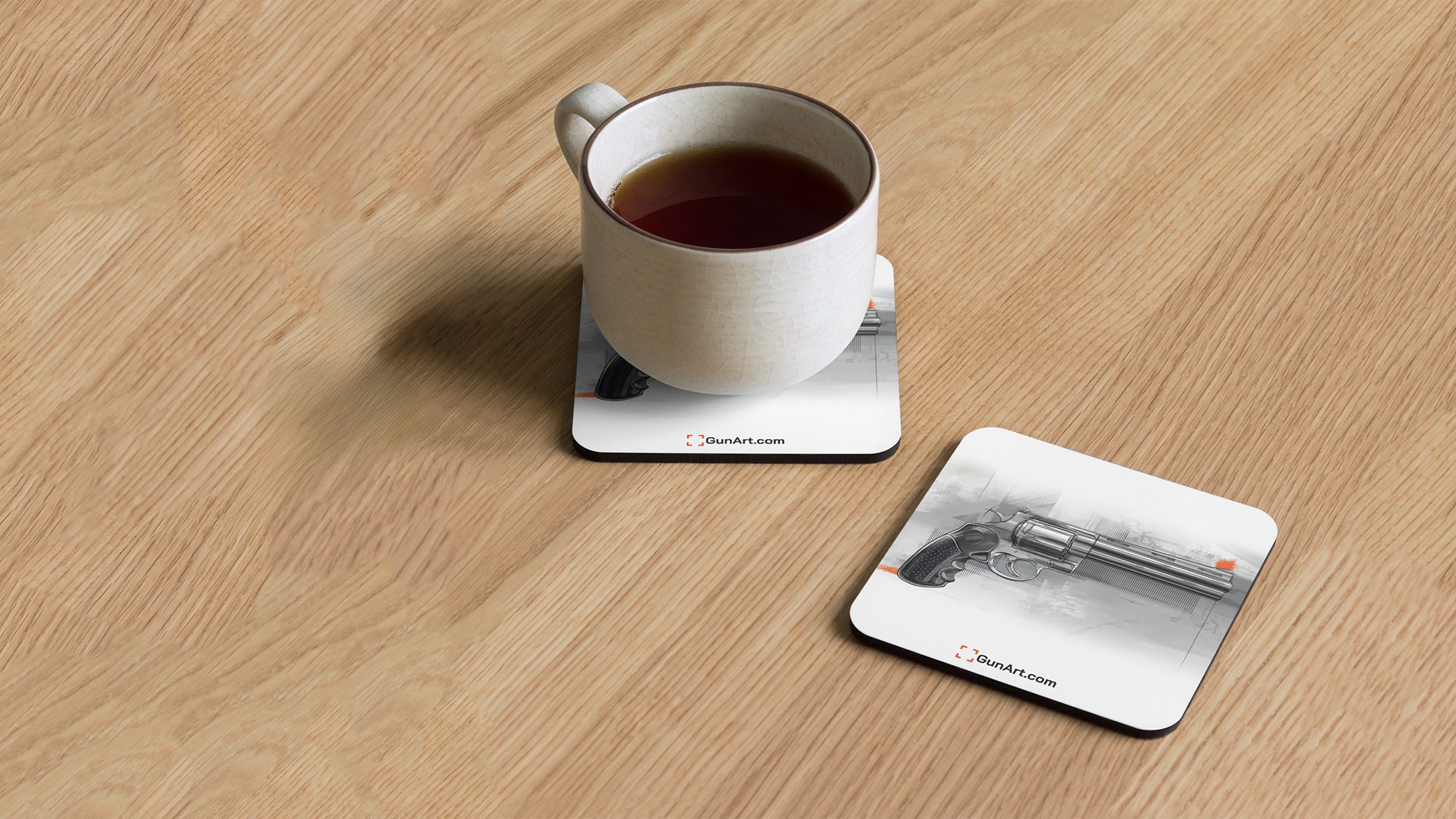 Coasters
Protect In Style
Explore Our Coasters that Blend Functionality with Striking Gun Artistry, Making Every Drink an Experience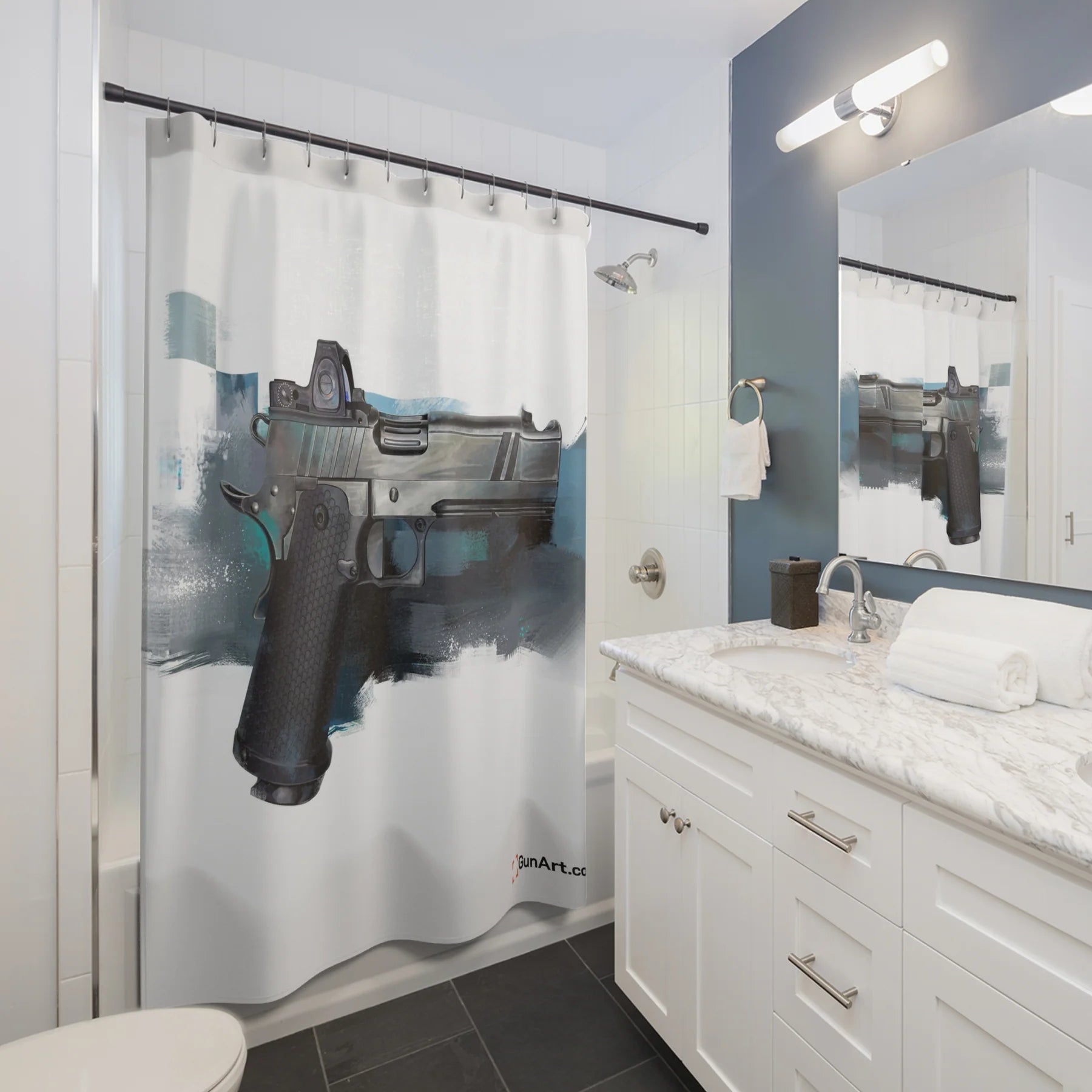 Shower Curtain
Bathe in Style
Explore our Custom Shower Curtains, Infused with Stunning Artistry