Make A Statement In Any Room
This piece of art is sure to make a bold statement in any room it is displayed in. Its unique and intricate design is sure to catch the eye of anyone who enters the room, making it the focal point of the space. Whether it's hanging in a living room, bedroom, or office, this piece will be a bold statement of freedom and the Second Amendment! It's sure to be a conversation starter and leave a lasting impression on anyone who sees it.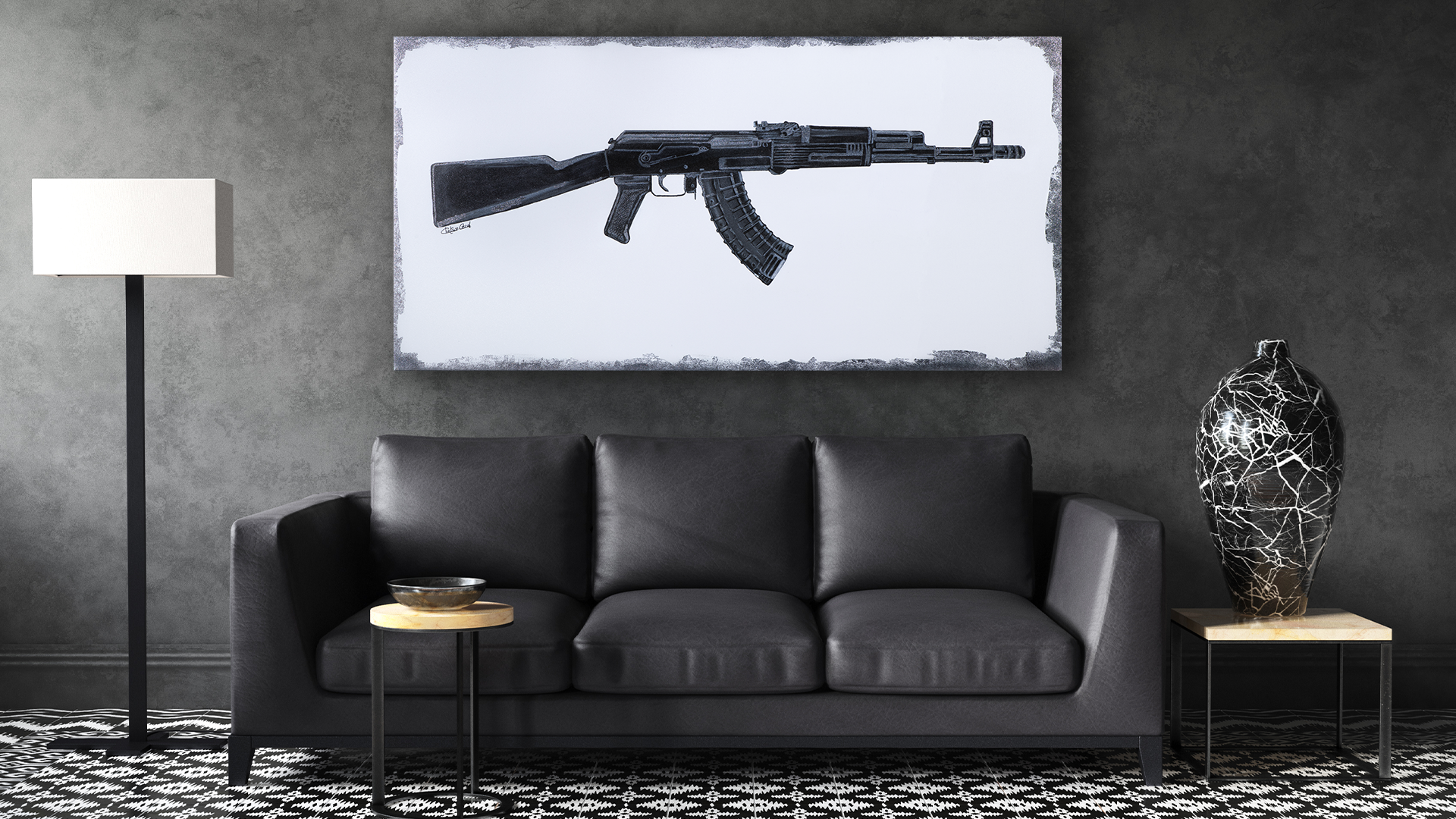 Fine Art at Its Finest: Our Unmatched Detail and Quality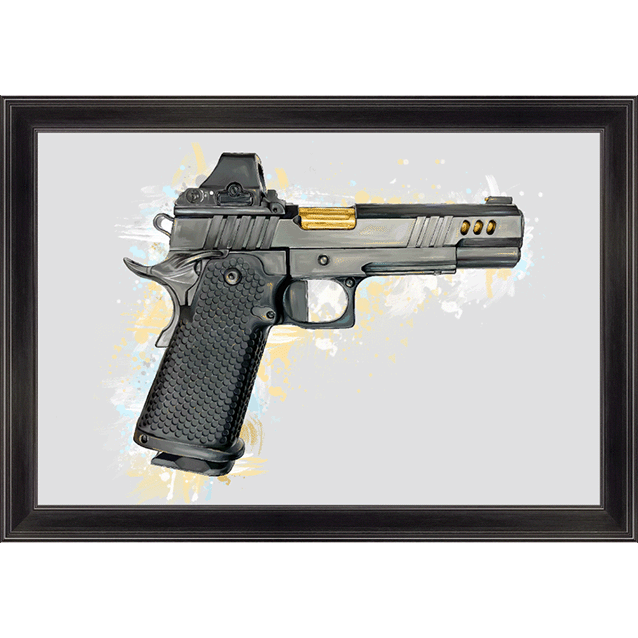 Artisanal Quality: Handmade Frames for Your Home
Our selection of beautifully finished handmade frames are the perfect complement to this artwork. Each frame option is ready to hang, saving you the hassle and extra cost of modifications. We have carefully chosen each frame to ensure a seamless and effortless display of this piece of art. Our handmade frames are a unique and personal touch to your home decor.
Museum-Quality Prints with Archival Inks
Our archival inks are designed to withstand the test of time, with exceptional resistance to fading and weathering. These high-quality inks ensure that your print will maintain its vibrant colors and sharp details for a lifetime and beyond. Our use of archival inks allows us to create museum-quality prints that will stand the test of time and be enjoyed for generations to come.
Fine Art Prints with Giclee Printing Technology
Giclee printing is a state-of-the-art process that utilizes high resolution inkjet printing to produce museum-quality fine art prints. This advanced printing method allows us to faithfully reproduce the original artwork with exceptional detail and longevity. Our giclee prints are a cost-effective alternative to original artwork and offer a level of quality and value that surpasses standard printing processes. If you want to bring the beauty of original art into your home or office, giclee prints are a perfect choice.
Effortless Display with Ready-to-Hang Options
At our shop, all orders come ready to hang, making it easy to add a finishing touch to your home or office decor. Depending on the size and style of your print, it will come equipped with either a sawtooth hanger and bumpers or a wire hanger. This means you can enjoy your new artwork right away, without the need for additional modifications or purchases. Our ready-to-hang options make it easy to transform any space into a personal art gallery.
Sizing Guide (1x2 Inch Aspect Ratio)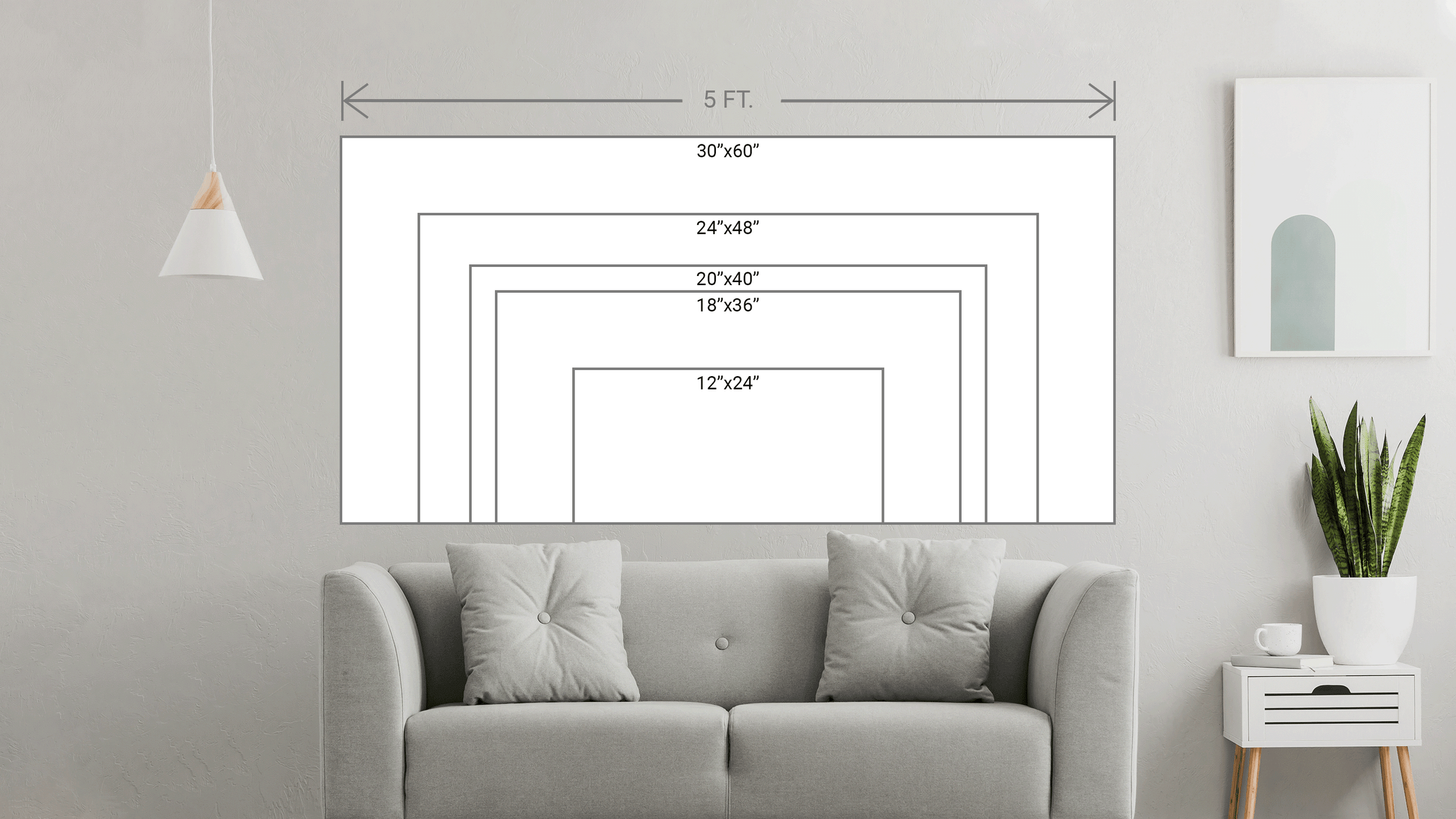 Chelsea Carol
Chelsea is a lifelong painter with a deep passion for the creative process. She received her BA in Fine Art painting from Hofstra University in 2005. Chelsea established Painted Treasures by Chelsea in 2011 after what started off as a side gig, painting + upcycling furniture, quickly grew into a full time career. As Chelsea's creative exploration and skillset evolved, so did her range of artistic goods and services (see PAST SERVICES PORTFOLIO).

Currently Chelsea's focus is on creating original paintings, murals and brick transformations Her unique, colorful style combines elements of pop art + abstract expressionism, bringing a contagious energy as she meticoulously captures the inspiring spirit of her subjects. Elements from the faux finishes Chelsea spent the first 10 years of her career specializing in can always be found within her paintings; adding additional layers of depth and visual intrigue to her signature style.

Chelsea's immense gratitude for building a career doing what she loves propelled her to launch the Fallen Feather Project in 2017. She selects one recipient monthly to create a custom item for, aiming to bring comfort and healing to those afflicted with illness or loss by tapping into art's profound ability to move and heal (see FALLEN FEATHER PROJECT).